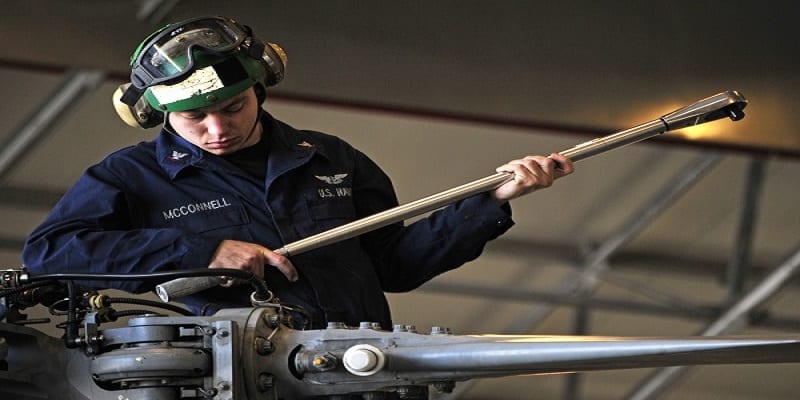 In this article, we are going to learn about how to use a click torque wrench in details. Click torque wrench is a type of hand tool that is widely used for industrial as well as automotive projects.
The difference between a regular torque wrench and a click torque wrench is, the later makes a 'click' sound when the desired torque level is reached.
What is a Click Torque Wrench?
A click torque wrench is a tool that is used to tighten a bolt or screw rigidly. Like the digital torque wrench, this tool requires a certain amount of torque.
Most bolts are specialized specifically while manufacturing for making them compatible with click torque wrenches. A socket wrench is one kind of click torque wrench that is widely used. It was first developed and used in 1918 at New York City Water Department.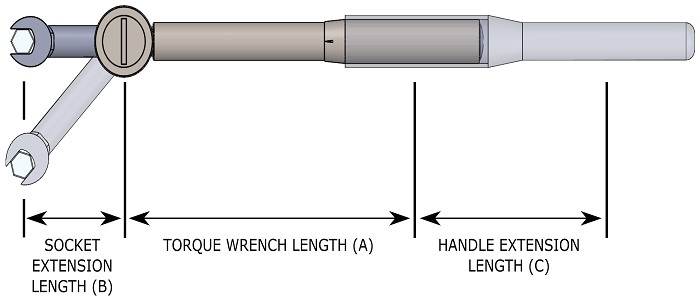 How to Set a Click Style Torque Wrench?
1. Firstly, you'll have to specify the torque level. This is necessary for tightening the fastener perfectly. The wrench itself has a numbered rolled dial for selecting torque.
The torque level depends on the type of bolt or screw that are being used.
2. Secondly, the bolt or screw that you are using has to be strung by hand which doesn't necessarily mean tightening. Just make sure that it is properly secured. After that, you need to attach the socket to the torque wrench.
3. Now, you are going to tighten the fastener. First, make sure that the fastener and the click torque wrench are in exact place.
Then place the socket head (which you have previously attached) over the fastener's head. Remember that you have to use the click torque wrench carefully because it is more important to tighten the screw slowly rather than quickly.
The wrench will become slower normally as the bolt turns tighter. For a better experience, you'll have to pull it smoothly. Do not break the pivot point too early by snatching the wrench which makes a click sound during that snatching.
4. When you'll be pulling the wrench smoothly, after a certain time, you will hear a click sound from the wrench. This click will ensure you that your bolt has been tightened to the maximum or to the point that you have specified before.
You should not pull the wrench further after hearing the click as it can make problems for over tightening the bolt or screw. You have to understand or feel the click sound rather than hearing it as it is not that loud.
The wrench makes the click sound when it reaches the pivot point and the handle grip reaches the breaking force.
In this step:
5. You'll have to pay attention to how to use a click torque wrench to the exact time when you hear the click as you should not pull the wrench past after hearing the click.
Unconsciously if you do so, then you'll have to reset the bolt and re-tighten the bolt using the same process again to avoid mechanical damage.
Although you will notice that the wrench will hardly move after acquiring the required tightness. Sometimes you may not be able to ensure the required tightness due to excess use and mechanical error of the fastener and its counterparts.
6. In case of many bolts, you should follow a proper way to avoid damage. For example, if you are trying to rejoin a tire to your car then you'll have to follow the proper process.
A tire has a circular pattern of bolts, so you need to follow a criss-cross order instead of circular one-by-one order.
Same as for other purposes, like for square or rectangular pattern of bolts you should follow a criss-cross order to ensure safety from mechanical damage.
You should properly follow all instructions on how to use a click torque wrench.
Calibration Process of a Torque Wrench
It is recommended to follow the ISO6789 standard for calibrating a torque wrench which includes calibration methods, type of the tools etc. Use a torque tester or torque sensor for the calibration.
1. First, make sure that the calibration device is within the exact range. Pre-load the torque wrench with 5 times of the tools maximum torque capacity.
2. After that, set the wrench with 20% and again 60% of the torque range and take 5 readings for each setting.
3. Then set the wrench with 100% of the maximum torque range and take 5 readings.
4. Check all the readings that are within the allowable endurance and if they are not, then follow the manufacturer's instruction to adjust the wrench respectively. Repeat the whole process if necessary as you have to get the torque values within the range.
After following these steps, your device will be ready for use. Check calibration after every 5000-6000 cycles for having the best performance.
Safety Measures to Maintain while Using Click Torque Wrench
You should follow some safety measures of how to use a click torque wrench :
Try to use high-quality wrenches. Although they can be expensive, they will provide you with better performance and save your money in the long run.
Try to find a wrench having appropriate size and length according to your project. Carefully turn the wrench and make sure you are not turning it to the opposite direction.
Make sure that you are pulling the wrench not pushing, adjust your body position accordingly.
Ensure that the wrench is oil free and clean before using to avoid serious injury.
Avoid using damaged or already bent, deformed wrench.
Never use a hammer for loosening the wrench from the tool.
Advantages of Click Torque Wrench
Drive Click torque wrenches are more affordable and cheaper than the other types of torque wrenches.
It provides a reliable way of fastening bolts or screws for various purposes.
As the maximum desired torque level can be set, the user doesn't need to worry about over fastening the fasteners. After hearing the click sound, the user can stop pulling the click torque wrench while in case of other wrenches he'll have to go past pulling until it has no room for moving further which can be inefficient.
Disadvantages of Click Torque Wrench
This wrench requires much time and effort for calibrating and adjusting torque according to the fastener. Sometimes you can miss the click as it is not that loud which can result into damage.
If you drop the wrench, it can lead to less accuracy at further use as it contains very sensitive spring mechanism.
Finally, after reading this article now you know how to use a click torque wrench. Is it helpful for you then share it.