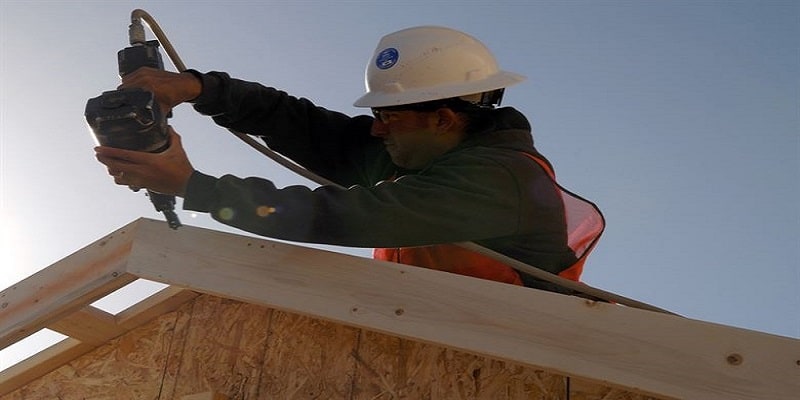 Do you know using the perfect size nail ensures more durability and strength over your moldings? Absolutely! It doesn't matter whether you're completely unaware about this issue or, you retain no prior experience on installing baseboards inside your home.
Well, the good news is we've designed this guide to teach you every aspect you must consider while selecting the right size of nails for your baseboard. In addition, the second half of this guide will cover what size brad nails you should use on your baseboards?
So let's begin:
It's very crucial to select the right size of nails to use on your baseboards. Although the size or "gauge" will mostly depend on the project you're working on, but selecting the accurate size may save you from some worst-case scenarios like splitting the baseboard, or perhaps, you may end up punching a hole through an unseen wire or pipe. You don't ever wanna experience it, do you?
What Size Finishing Nails for Baseboards?
Here are the steps that will help you to choose the perfect size finishing nails for baseboards:
1. Selecting the Perfect Gauge Number:
A baseboard stands on the surface of your interior wall that hides the area between your floor and the wall. It also beautifies your overall home and protects your wall from being damaged by any furniture.
Now let's talk about gauge number. You must keep in mind that the bigger gauge number denotes to the thinner nails. The more value it shows, the lesser diameter the nail has.
Finish Nailers generally use bigger nails. They range from 15 to 16 gauges. On the other hand, nailers that range from 18 to 23 gauges are more likely to use for finer finishes.
As you're working on a baseboard, it's recommended for you to use a thinner nail which will leave a small or acute hole that can be easily covered with any wood filler.
As we've discussed earlier, using nails that are way thicker than the average may even split up your baseboard as they are not used to consume much pressure.
But if you use small diameter nail, you'll definitely notice smoother finish on your baseboards because of their size.
We usually stain our baseboards right away after trimming. The color on your baseboard should match your interior wall and smaller nails help you in this regard.
As they leave smaller holes, it takes you less amount of filler to put after the trimming process and also reduces the chance of occurring damage on your baseboards.
2. Two Essential Advice You Should Follow:
Now let's look at two essential measures that you should follow while finishing your overall trimming process. If you're using baseboards that haven't been painted yet, you should use a punch while sinking up to the hole.
You can find them on any local machinery stores. They will help you to drive the nails smoothly through your baseboards. And, they have a sharp tip on the top that makes the nailing process much easier to perform.
The next advice you must follow is to use a nail that is long enough to strongly hold the baseboard with your wall. As there are no special reasons to use a baseboard other than covering the bottom of your wall or decorate it, a longer nail will ensure more strong and secure fixture on your home.
What Size Brad Nails for Baseboards?
Now we'll talk about the recommended size of brad nails that you should use on your baseboards. But before beginning, let's learn about a crucial fact for all the wood-made baseboards.
Before Starting the Trimming Process: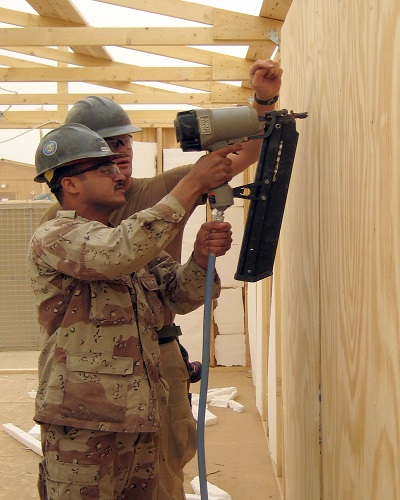 Do you know, the size of a piece of wood may shrink or swell depending on the climate they are staying? Yes, you heard it correct! Your wooden baseboard may become lessen in size due to the climate condition inside your home.
Now, the place where they belonged before may considerably differ from your home climate.
In this case, you should leave them on your home for 24 to 48 hours so that they become accustomed to your home weather.
This will cause them to transform into the relevant size & become ready to fit on your walls.
Brad nails are used to fasten your baseboards and are usually smaller in size.
As we've discussed before, if you aren't certain about the inside wiring on your wall, it's better for you to use a nail that isn't too long or short.
It will reduce the chance of experiencing that worst scenario & at the same time, strongly hold your baseboards to the wall.
Choosing the Perfect Length & Size:
Now, what size brad nails should you use for your baseboards? Well, it's highly recommended for you to use a nail that is not longer than 2 inches. A 1 ½ inch nail can be a perfect size to use on any baseboards.
If you're still concerned about breaking or splitting your baseboard, you can pre-drill the holes before finishing. Besides, the hole should be a bit smaller in size than your nails.
Subsequently, you'll get a smoother finish and don't have to put much wood filler on the holes. You should also dry the area right away after filling.
The strength of a nail will mostly depend on its length and diameter. If you want a strong supporting throughout the holes, you should choose a nail that is perfect in length.
However, when it comes to strengthening the nail placement, it will mostly depend on the diameter of that nail. Because, the thicker your nail, the more wood fibers it will use to hold all the materials.
What size Brad Nail for Trim?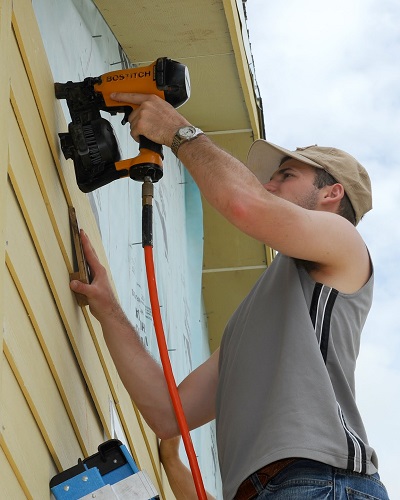 Now, we'll talk about the size of brad nail for trimming purposes. In this case, we suggest you to use nails that are between 15 to 23 gauge (15, 16, 18 or 23 gauge).
Now, when you're going to buy the nail finisher, you should choose the 15 and 16 gauge nailers for all sorts of interior wall trimming.
They are more likely to give a smoother finish on your interior walls and best suited for all trimming purposes.
Brad nails have the ability to provide an acute and strong hole on your baseboards.
And because of their size, you'll notice a smoother finish on your fixtures & can easily fill those tiny holes later with a small amount of wood filler.
Conclusion
We believe our guide "What Size Finishing Nails for Baseboards" has provided you with a comprehensive idea about choosing the right size nail for your baseboards.
We also suggest you for considering those additional pre-measures while performing the trimming process.
We are always updating our site to give you an edge over using & choosing the perfect equipment for all sorts of your working purposes. Stay tuned with us for more info-guides like this. We appreciate your support.