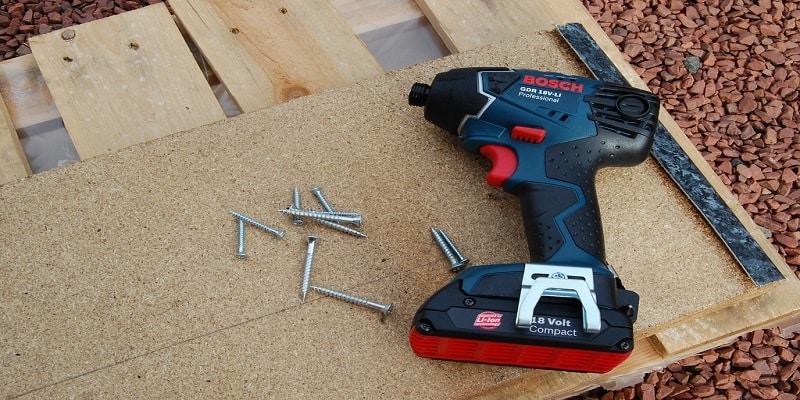 Can you drill with an Impact Driver? Do you need a drill if you have an impact driver? Or, If you ask yourself – Can you drill holes with an impact driver? All of these questions have both positive and negative results on the internet. So, there was quite a dilemma. Finally, after long hours of research, we have found a clear answer to this.
Here's the answer –
Yes, you can actually drill with an impact driver. All you have to do is insert a hex shank drill bit to an impact driver. But just to make sure you do it right, be sure to use impact rated drill bits on an impact driver. Otherwise, you might just break it and make it unusable.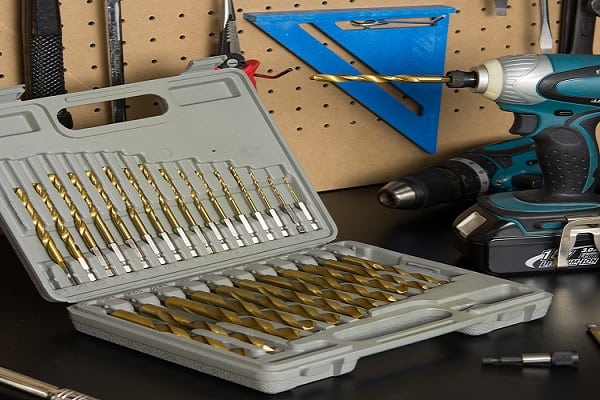 The real question, in this case, is that "should you drill with an impact driver or not?" Keep reading you'll find the answer to that. Also, you will find what type of drill bits are suitable for an impact driver to drill.
Should You Drill with an Impact Driver?
Just for a general purpose, if you don't have access to a drill or if your drill is just not at a working condition, you can drill a hole. It's only applicable if you don't need a hole to be precise. If you want to do some home construction work by yourself which is not too complicated, you are good to go. But if the work is a bit complicated and what you need is a precise and smooth hole to work, you should definitely forget about using an impact driver and go for a regular drill with regular drill bits.
For instance, if you're not sure about buying another drill or just settling yourself to use a drill of someone else's, you will need the proper set of drill bits. By proper, We mean impact rated drill bits that you can use on your impact driver to drill holes for small construction purposes.
So, which drill bits should you buy for your driver kit?
Drill Bits and Necessary Accessories
If you don't want to buy impact rated drill bits or if you don't trust what you see on the internet, you should consider buying an Impact Driver Conversion chuck. This helps you to convert your driver to a drill in minutes. You will not need any assistance to do that because you can fix it easily by your hand.
But if you don't really have trust issues buying a set of impact rated drill bits, you should definitely go for 9-Piece Impact Tough Titanium Drill Bit Set made by BOSCH. BOSCH is known to be one of the finest makers of these kinds of accessories necessary for you impact driver or for your drill. This basic pack mentioned above is one of the favorites among home users. So, you should definitely make your choice. You can buy a conversion chuck or a basic pack of titanium drill bit set for your driver kit. The choice is yours.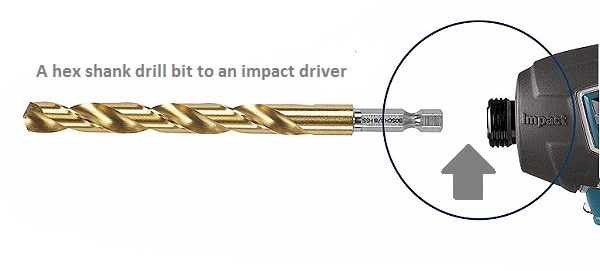 But still, We will not advise you to use your driver kit as a drill (Although if you buy one of the above-mentioned products you can use it pretty conveniently). If an impact driver was meant to drill holes, there wouldn't be so many types of drills available on the first place. So, if you want to make a decision, ask yourself if you want to drill with your driver kit or not. Then decide whether you'll buy the conversion chuck or the drill bit set.
Also, you might have some more questions needed to be answered right away. So, as always, I'll answer some of the frequently asked questions that are important to know.
Can an Impact Driver Remove Lug Nuts?
The answer is Yes. If your lug nut is not too tightened, you can surely remove it using an impact driver. But if you're thinking that you will buy an impact driver to remove lug nuts, then this can never be a good decision. Because, this is not the purpose it serves for. If you have an impact driver and you need to remove a lug nut, feel free to use it.
What Is the Best Impact Driver for Drilling
We were planning to write a whole other post and We will obviously. But if we point out two of the best impact drivers, they would definitely be-
These two are the best in class impact drivers. First one is an 18V cordless and the second one is 12V. For home using purpose, they would be very stylish to buy and very handy to use.
Do I Need a Drill if I Have an Impact Driver?
This is one of the most frequently asked questions. As a matter of fact, the answer can be both Yes and No. If you want to drill holes precisely and want to make sure that your work is perfectly done, then Yes, you should buy a drill for yourself.
But if you don't mind a roughly drilled hole that is not too shabby for yourself, then-No. Your impact driver is enough to get the job done, but with the correct tools. According to the accessories available today, an impact driver is actually becoming an alternative at home for drills.
Final Words
There you go. We hope you have found your answer to the question can you drill with an impact driver. Also, some other important questions asked frequently on the internet. You will surely make a decision after reading this article thoroughly.
So, before ending here, We'd like to share a word to the wise. If a device was able to do another device's job, as in if a device became multi-purpose, our lives would have become easier. And it is becoming like that every day. You see you're getting a chance to turn your impact driver to a multi-purpose tool. Don't let the chance go. Choose an accessory and you will be good to go.